About Alan Bollinger
Respectful collaboration is the single greatest factor in a team's success
For the last 25 years I've worked on the full stack of web development and the entire lifecycle of a product from its inception through the engineering, documentation and training. As a "hands on" leader, I am always working on building and optimizing agile teams, focusing on three things: balance, handling failures, and opening up communications for continuous improvement.
Skills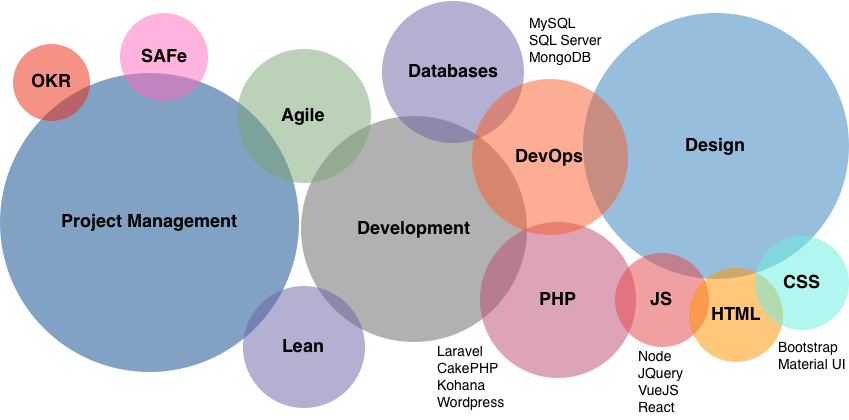 Work History

Skill Detail
Agile
Certified Scrum Product Owner (CSPO), Leading SAFe 5.1, Lean, OKR, KPI, Project Management Professional (PMP)
Database Administration
Amazon Aurora and RDS, MongoDB, MySQL, NoSQL, ORM, SQL Server, SQLite
Design
Bootstrap, Material UI, Mobile, Photoshop, Responsive Design
DevOps
Amazon AWS, CI/CD, Docker, Microsoft Azure, LEMP / LAMPP / MERN Administration
JavaScript
AngularJS, ExpressJS, Jest / Cypress, JQuery, NodeJS, ReactJS, VueJS
PHP
CakePHP, KohanaPHP, Laravel Certified, Zend
Certifications
Laravel Certified Developer
Laravel, Nov 2017
---

Certified Scrum Product Owner (CSPO)
Scrum Alliance
---

Project Management Professional (PMP)
Project Management Institute
---

Master HTML Builder
Learning Tree Global
Testimonials and References
"Alan is a very talented Web Developer with strong technical skills. He has good business sense and the ability to complete projects on his own without supervision. He went above and beyond what was required of him to complete projects on time at MediaTrust."
Joe Hopkins, Chief Systems Architect, MediaTrust, Inc.
"Alan is an innovative thinker and detailed oriented. His project management skills were exceptional and he would be an asset to any team."
Adrienne Gray, Vice President, Kaiku Finance
"Alan is detail oriented, setting clear goals and objections that help ensure projects are successfully managed. His lively personality is enjoyable to work with."
David R. Smith, VP Marketing - Kaiku Finance
"Alan is an extremely capable IT person who understands how e-marketing can be used effectively to enhance productivity and improve the bottom line. He also shows great initiative in developing new and creative uses of services his team provides."
Rich Jarc, VP Marketing, JEG Diversified Healthcare
"Over the past two years, Alan helped our company rebuild and relaunch a fast well designed and useful website. He is an expert! I would highly recommend him for any web project."
Avi Gallant, Founder and Partner of TheUntz.com
"Alan is a high level PHP developer with a wealth of experience and knowledge when it comes to coding PHP sites and applications. He is a great asset or leader to any team."
Javier Hernandez, DevOps Manager, WebQuest, Inc.
Portfolio
Below are projects I've designed and developed going all the way back to 1996.